Rare Antique – 1905 EXPO Camera – Hidden spy cam in pocket watch
No! It's not a Watch, it's a Camera!
Rare pocket watch camera and it comes with a reprinted advertising booklet.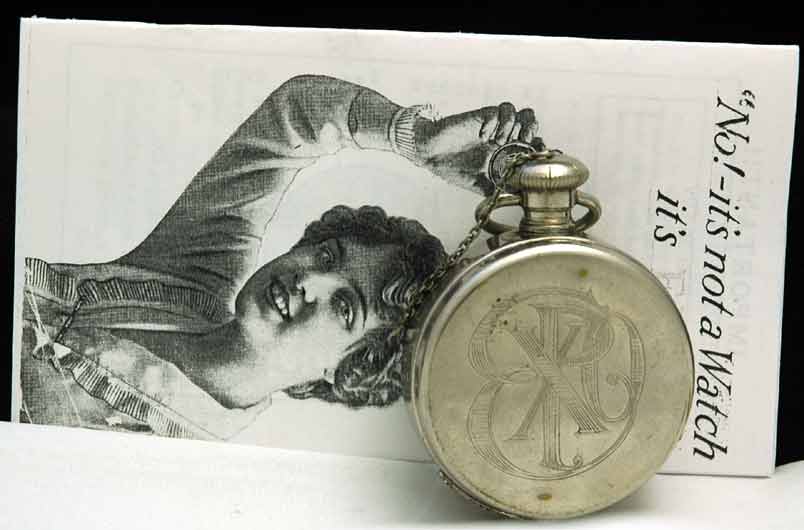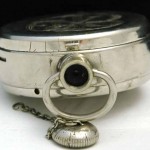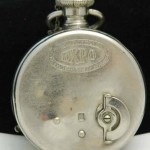 The overall condtion of the camera is in fair/good shape. Case is in good shape does have signs of wear from age, noticed a dent on the edge, near the backside on the top. It is missing a screw on the side that holds the center bar in place. Inside it doesn't have the film roller container on the bottom or the top dark cover.
This is a great display piece and / or a easy restoration.
FRONT is marked EXPO
Back is marked PAT. THROUGHOUT THE WORLD EXPO THE EXPO CAMERA. NEW YORK. U.S.A
We sold this at:
Art of Tick Tock Store on eBay