1970′s Fritz The Cat – Moving Eyes Watch
Very rare 1970′s Fritz the Cat Character lefty windup watch with moving eyes.
Extra Info: Fritz the Cat was created by Robert Crumb and was the 1st animated film to get an X-Rating.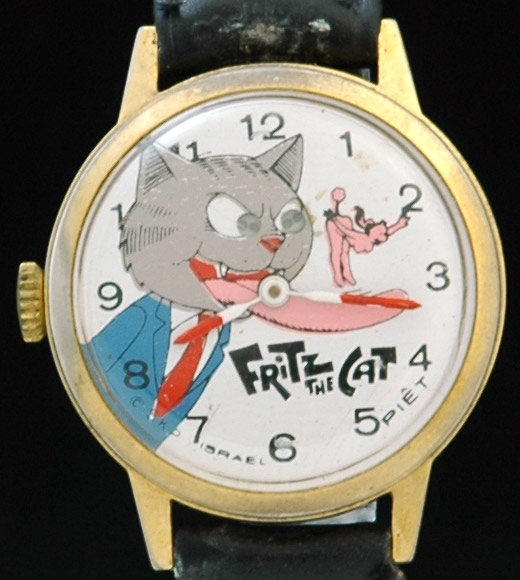 Dial is marked Fritz the Cat SKP Israel piet. Back is marked stainless steel back. Back inside is marked Marcel USA Swiss made. Movement is marked 1 Jewels unadjusted rega Israel U.S. Pat.
We sold this at:
Art of Tick Tock Store on eBay