1983 Vintage SWATCH Watch GB701 Mens Day Date RARE with Blister pack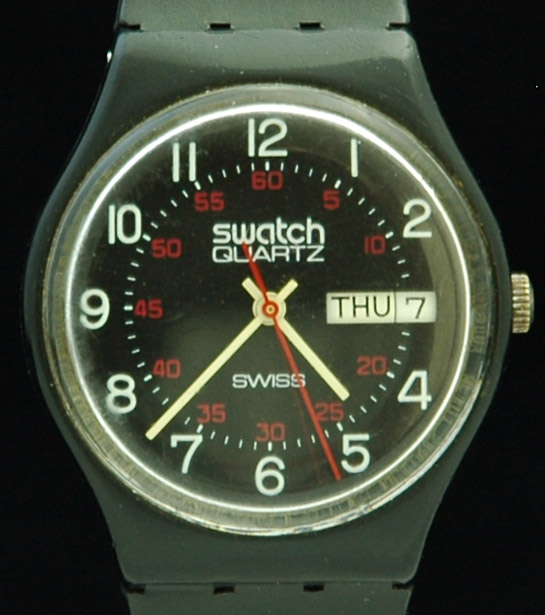 Model # GB701; 783 code on the back which dates its production to July of 1983.
It has a brand new battery and it's keeping accurate time. The band has 7 holes, the backside doesn't have circles so I'm not sure if its original. It comes with a custom made blister packaging.
The overall condtion of the watch is in great shape. Crystal is in great condition, I don't see any signs of wear and/or scratches. The lugs are in great condition, no chips or breaks. The back cover is in great condition, has the original battery cover with no + sign and the battery compartment has no chips or breaks. This watch was well taken care of and comes as seen.
We sold this at:
Art of Tick Tock Store on eBay