Bulova ACCUTRON 214 SPACEVIEW Tunning Fork GOLD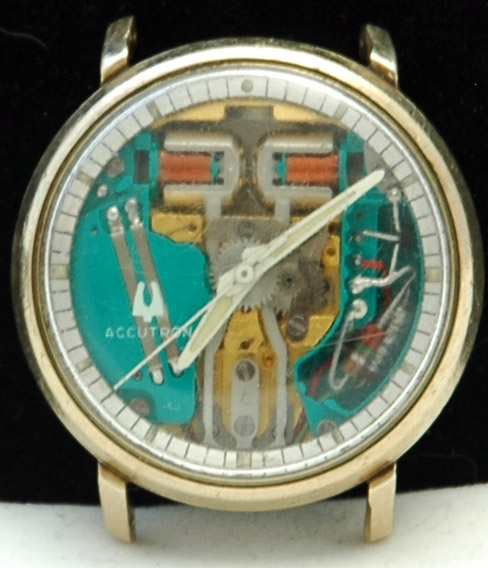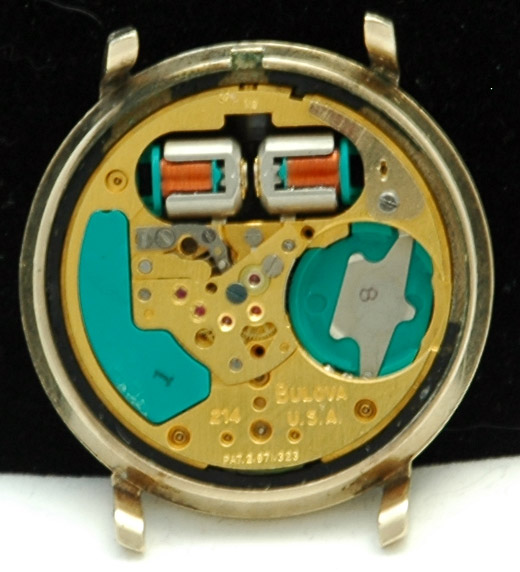 The overall cosmetic condtion of the watch is in good/fair shape. Crystal is in fair condition, it has scratches. Case is in good condition, it does have scratches/nicks from wear. Back cover is in fair condition, scratches by the serial number. Noticed the o-ring has damage.
Back is marked BULOVA 10KT. GOLD FILLED BEZEL PATENTED STAINLESS STEEL E47819 N1
Movement is marked BULOVA U.S.A. 214 M9
Watch case measures 35MM wide , 39MM in length.
We sold this at:
Art of Tick Tock Store on eBay