PULSAR LED Neiman Marcus Edition WATCH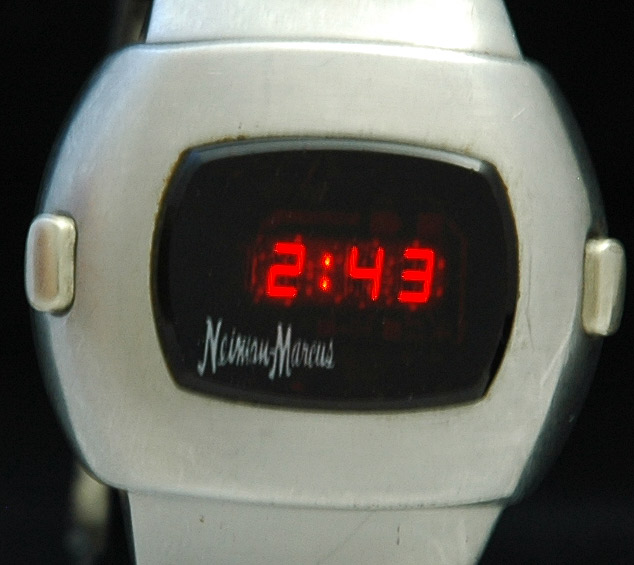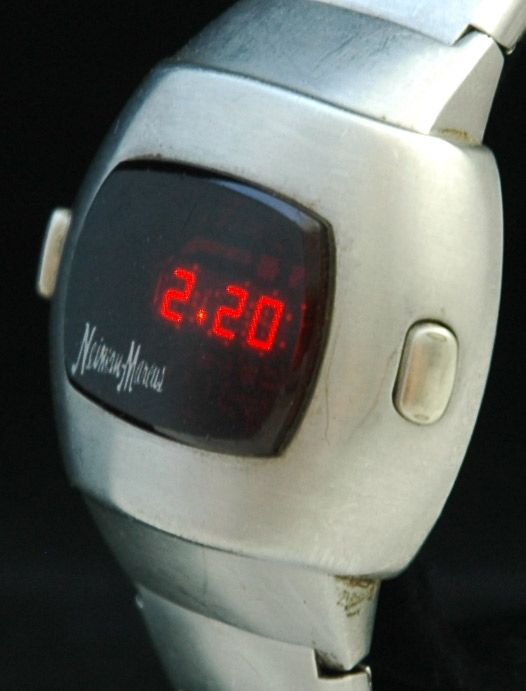 Hard to find watch by Pulsar!
The watch has two new batteries installed and its working keeping great time. But has a couple issues I noticed, it doesn't have a dot-matrix display, but has the lines. I was told this watch was serviced in the mid-to late 70s under warranty and Pulsar didn't repair with P3 parts but with P4 parts. So to set the watch, the magnet will not work and you have to auto-set by pressing the time rapidly, it will get in the set mode. I also noticed that the module is marked 3013 and its green, instead of the common black.
The overall cosmetic condition of the watch is in very good shape. Display is in great condition, no missing segments. Display screen is in very good condition. Case is in very good, light wear from use. Back is in very good condition. Band is very good condition with normal wear, it does have the compartment for the magnet, but no magnet.
Back is marked TIME COMPUTER INC 1973 STAINLESS STEEL Pulsar 225580, STAINLESS STEEL U.S.A. JB, will fit up to a 7 inch wrist.
We sold this at:
Art of Tick Tock Store on eBay