1970s WESTCLOX QUARTZMATIC Digital Dynamic Scattering Optel DSM LCD Watch VTG RARE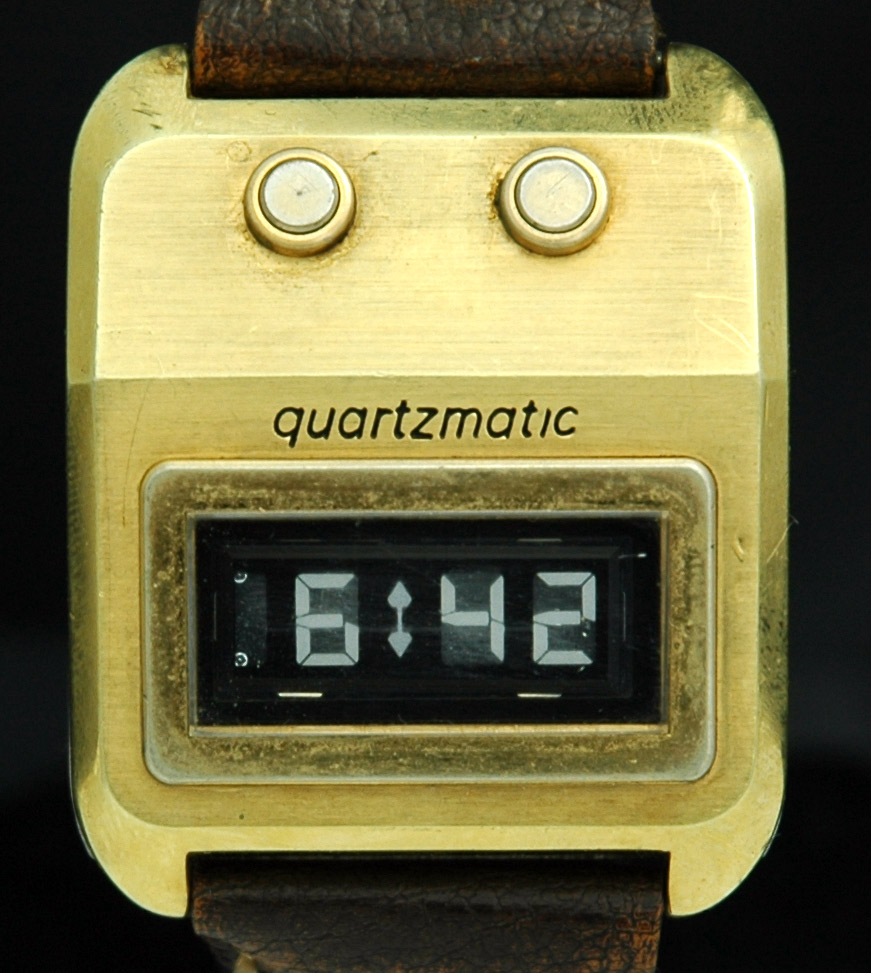 Has new battery, it has been tested and it works properly. Press the left button to change the hour. Hold the left button and press the right button to change the minutes.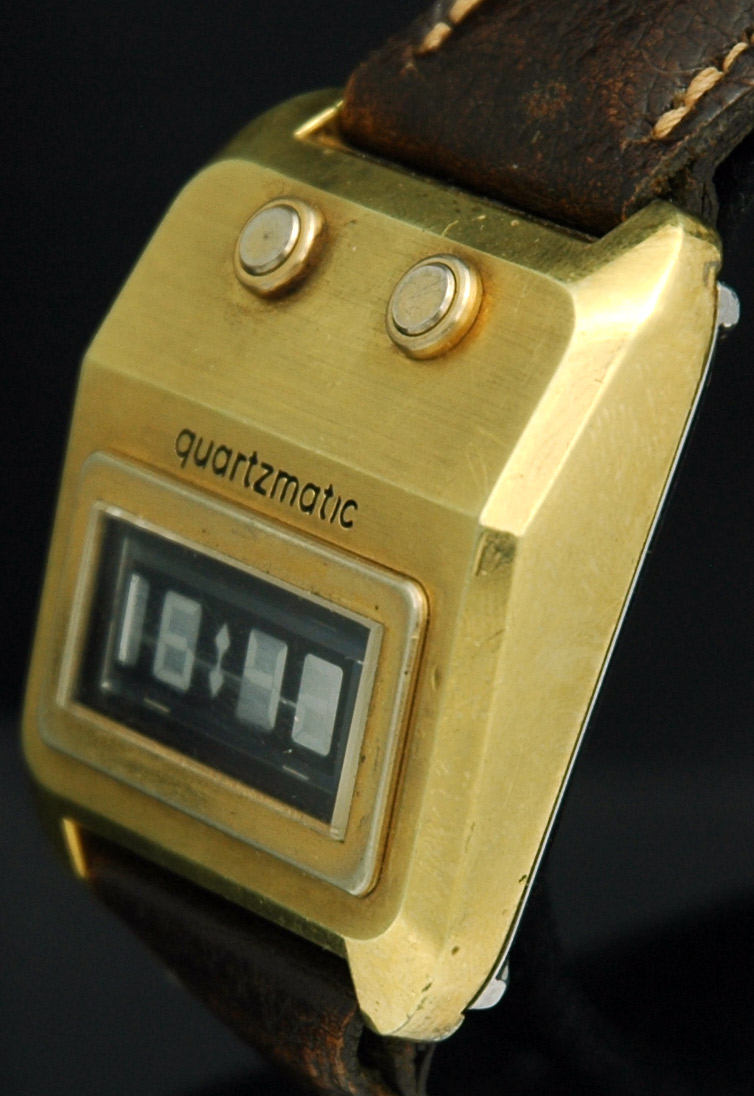 The Dynamic Scattering Liquid Crystal Display, the precursor to the common gray 'Field Effect' LCD displays of today. Only produced for two years, they are rarer than most other vintage digital LED watches of the seventies. Digits were low contrast silver and only really visible when looking directly at the watch.
The overall cosmetic condition of the watch is pre-owned shape. Crystal is in good condition, has light wear. Case has normal plating wear and scratches. Back is in very good to good condition, normal wear. Band is original and in good condition with normal wear from use.
Front is marked quartzmatic.
Back is marked WESTCLOX STAINLESS STEEL BACK BASE METAL BEZEL.
Case measures 37MM wide, 44MM in length. The watch and band measures 9.25 inches long.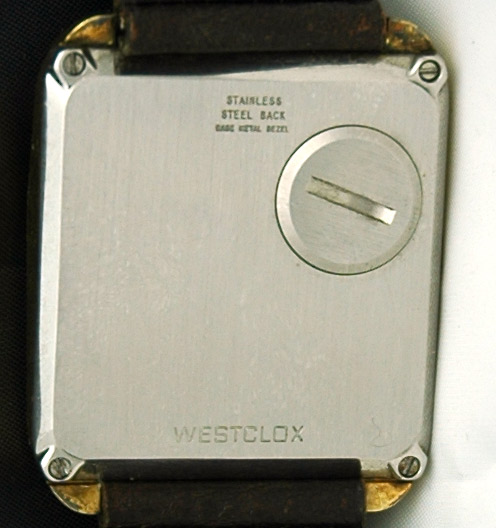 We sold this at:
Art of Tick Tock Store on eBay